火曜日, 11/10/2016, 10:26 GMT+7
Lượt xem: 3614
A cultural program called "Beautiful Viet Nam" was organized in Japan on October 8 to promote the Vietnamese nation, its people, and landscapes.
In his address, Viet Nam Ambassador Nguyen Quoc Cuong reviewed Viet Nam's ups and downs in the history and spotlighted its achievements in all fields over the years.
The diplomat said he hopes through the diplomatic and cultural program Japanese people will get a better understanding of Viet Nam as a contribution to boosting the bilateral ties.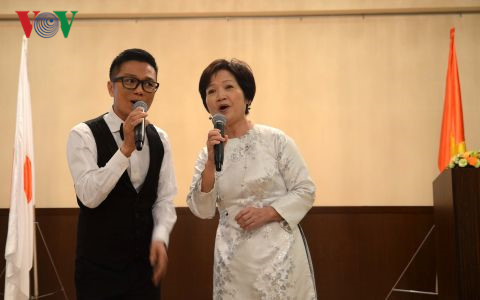 As part of the program, traditional dances and Vietnamese songs in Japanese language were performed aiming to introduce the Vietnamese culture, nation, and people.