Wednesday, 30/12/2015, 13:12 GMT+7
Lượt xem: 4803
Christmas is coming on all the way, from the bustling streets to the narrow alleys of the city. Wherever we also easily caught the cute image of Santa Claus riding a reindeer and multitude of lovely vignettes. A bustling space, full of joy everywhere.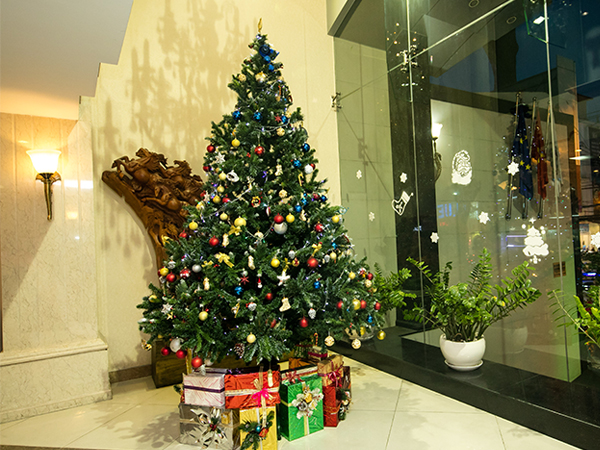 Joining in the Christmas atmosphere, WHITE LION HOTEL has been slapping on their traditional Christmas color gamut, Christmas trees has been decorated brightly, bringing an elegant atmosphere, the human warmth.
On this occasion, WHITE LION HOTEL would like to wish you a peaceful Christmas and a New Year full of happiness.