Monday, 24/10/2016, 09:38 GMT+7
Lượt xem: 4137
We would like to thank you for chosing to stay at White Lion hotel.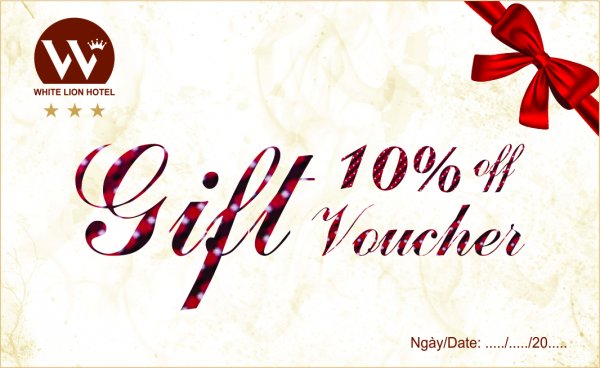 We would love to have the pleasure of seeing you as regular guest. The enclosed customer a voucher worth 10% off your next reservation.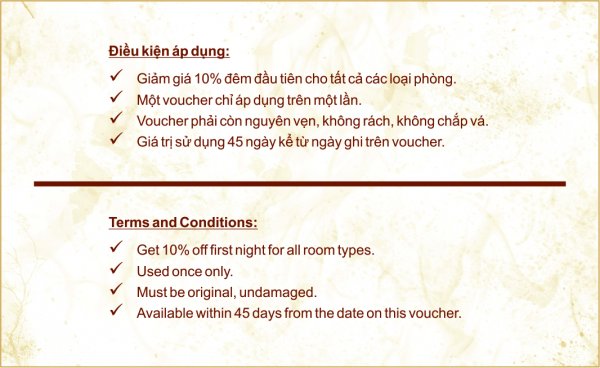 We are looking forward to your next visit and wish you the best in your business and personal endeavors.